Her journey began a child, listening to music from her father, Stephen Hewitt - a highly regarded guitarist and owner of the renown Mighty Cloud Band - as he rehearsed with the band at their home in Vineyard Town in Kingston, Jamaica. As she performed her way through Camperdown High, she became a member of the legendary performing arts troupe, Cathi Levy's Little People and Teen Players.

Althea's natural effervescence, consciousness and performing prowess led her to becoming the leader of the award-winning group, Fourth Street Sisters, which not only dominated the Jamaican cabaret scene for years, but helped to re-establish the female vocal group as a viable musical concept in the Jamaican setting. released the singles "Long Way Home" and "Still the One".

She has also been a member of the renowned performing arts collective troupe, Tribe Sankofa, and has been featured in several productions, including "Hairpeace" and "Positive", and gone a step further with her own production, "Intimate at Studio 38".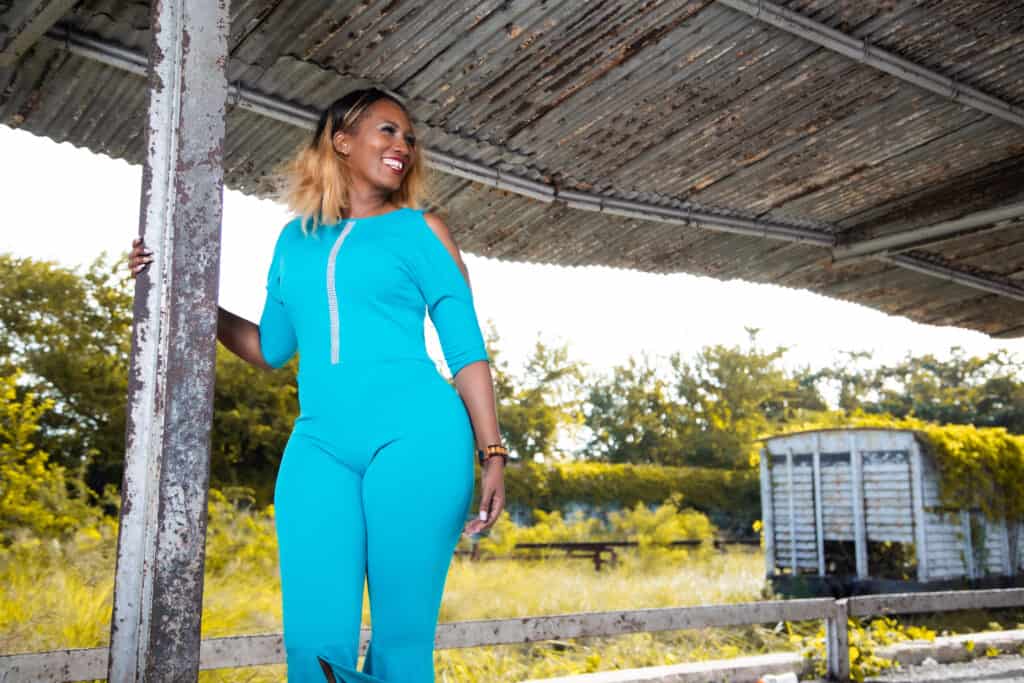 "I feel that I have a responsibility to set a positive example. So when composing my lyrics, I like to empower people, and to cover subject matters concerning our relationships and concerns. My ultimate aim is touch people worldwide and help us all to live more positively. Challenges are always there, but beyond the fall, it is about knowing you can get up because you're a person of worth. Your only true competition is you."
Musically, Althea is the complete package. She deftly incorporates reggae, pop, R&B and jazz into her music, thanks to the extensive vocal training, as well as speech, acting and dance courses she has taken at the prestigious Edna Manley College of the Visual and Performing Arts. She also has a background in music production, and produces her own shows, songs and engineers from her home studio.
Not confining herself to merely belting out tunes, Althea has also exercised her talents as songwriter, actress and model. These talents, along with her music have taken her across the world. She's taken stages throughout Europe, North and South America, and even to the Micronesian island chain of New Caledonia, a French Pacific territory some 750 miles east of Australia. One of her proudest moments, however, was representing her home, Jamaica, as part of cultural showcase in Brussels, Belgium.
After releasing her successful debut compilation, "Introducing Althea Hewitt" which yielded the tracks "Boom Boom Boom", "Unconditional Love", and "Save Me", among others, she came "Stronger" in 2019 – the name being the title of both her follow-up album and powerful hit single. In 2020, she released her EP, "My Black Is Strong", featuring powerful tracks such as "My Joy", "Freedom" and the title track, 'My Black is Strong."